East Anglia To Istanbul And Back
Born 1963 London. Artist. Gooner. Currently painting East Anglia…
"… then COVID-1984 popped up. I am staggered at how easily my community, the country and wider world, have acquiesced to a stay at home instruction by the likes of my Health Munster Matt Handycock as directed by computer programmer-turned self appointed health expert Bill Gates.
Having spent some years in Istanbul proposing the Bosphorus Rainbow Bridge Project, only to be denied by then Prime Minister Erdoğan, how ironic the rainbow is now being used as the symbol alongside the message 'Stay Safe'. Stay safe? I cannot abide the 6 colour rainbow gender sex flag nor support the COVID-1984 lock-down, a 'cure' which will harm more than the 'disease'. Rainbow images that have appeared in windows. They remind me not only of that Istanbul project, but symbolise how submissive my community has been to the instruction of clown world muppets."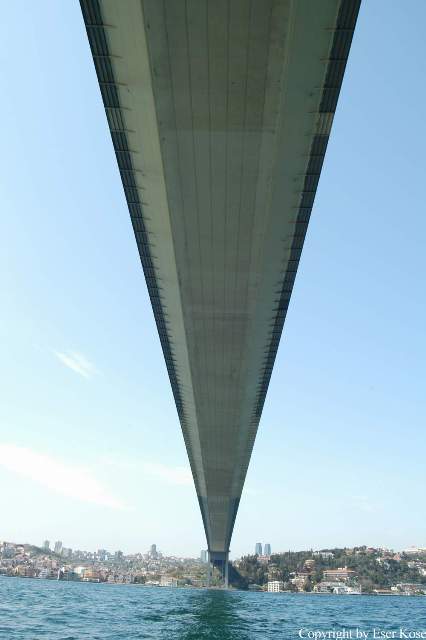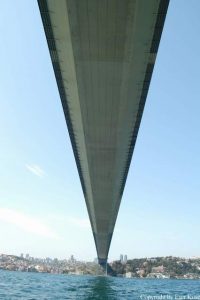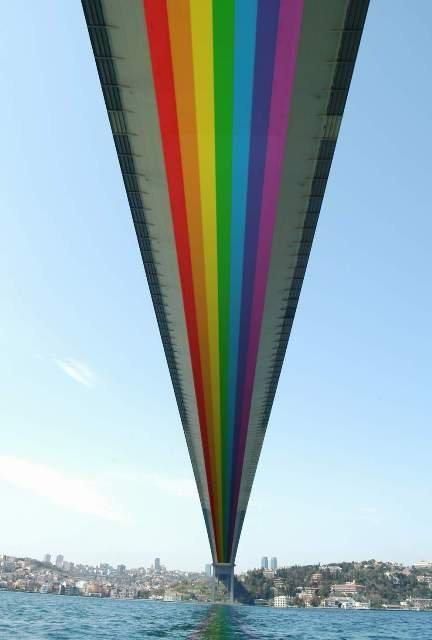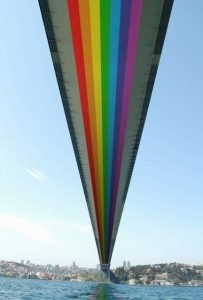 Ned has been painting, portraying, promoting things Turkish since an exhibition in 1995 titled An Englishman In Istanbul. He has been turning his attention to his home region, gently undulating East Anglia, UK.
19 May 1919 Mustafa Kemal, later named Atatürk, took his first step to Samsun on the Turkish Black Sea coast to initiate the war of independence which established the territory known today as Turkey. Atatürk used the phrase:
Bağımsızlık Benim Karakterimdir : Independence Forms My Character
100 years later, 19 May 2019, this phrase was recreated in paint by the hands of hundreds of children at Anitkabir, the mausoleum of Atatürk. The project, which has happened for 5 consecutive years, is Ned's concept and  www.istanbul1881.com is founded upon Ned's artwork.

Thursday 31 October 2019, things Turkish came to East Anglia. Ned used the 'Independence' phrase while displaying Turkish related imagery at his village hall Halloween Trick Or Treaty Brexit BBQ. Turkish Chief of Staff, General Yaşar Güler sent his Defence & Army Attaché, from the Embassy of the Republic of Turkey in London to the BBQ.
How ironic that the idea of 'Independence', freedom and liberty are under threat as COVID-1984 is being used as a guise to reorganise the economic and social structure of the UK.
COVID–19: The Big Pharma players behind UK Government lockdown:
https://www.ukcolumn.org/article/covid%E2%80%9319-big-pharma-players-behind-uk-government-lockdown

Ned muses upon the word play between East-anbul and Ist Anglia. Throughout is the profound common thread of independence whether Turkey, the UK or individual sovereign being. As the UK not only looks to Brexit, make international deals and emerge from the insane 'instruction' to lock-down, the current occupant of No: 10 happens to be descended from Ottoman family line, further resonating a Turkish theme.
With regards to East Anglia, Ned has previously produced portraits of St. Edmund and the Queen which were displayed in Bury St. Edmunds Cathedral and of Thomas Paine which resides at Thetford Library. When assuming PR responsibilities for a local art group, he asked a friend for a quote on the importance of art…
"Tell those who doubt the value of the Waveney Springs Art Collective, that I don't know why art is necessary – only that it is.
All who in the 1940's braved bombs to see one painting in the National Gallery knew it too."
Brian Sewell Art Critic, Sunday 04 April 2010