Bloke In A Field
…. offers better current affairs insight than the £3.74 billion BBC.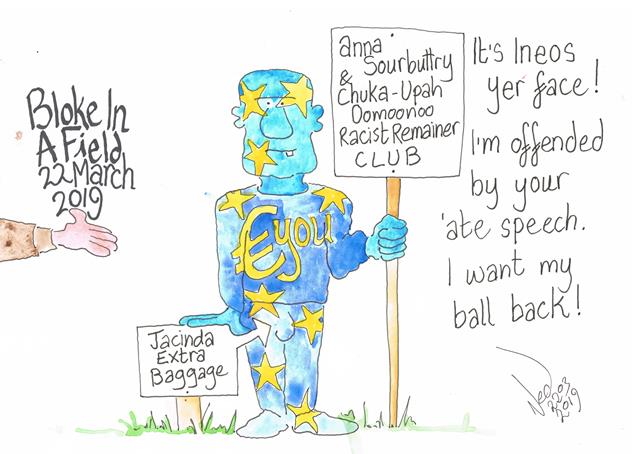 Mosques In Christchurch. What an oxymoron that is.
223a? Address of 2nd mosque
Is Jacinda Ardern carrying extra baggage?
Remove all video related to New Zealand attack
Gun control
Shut down dissemination of discourse
The intellectually challenged comments again:
You Tube IF THERE WAS NO REFUGEES ORVIMMIGRANTS THAN BRITS WOULD ONLY KNOW HOW TO COOK EGG AND CHIPS.
This comment shows the level of a Remainer.
Bloody brilliant Brexit!
David Noakes unlikely to be released today
Jim Ratcliffe takes over Team 'Sky' so that Team Ineos will sponsor Tour de Yorkshire
Thank you Jim for providing a further opportunity to express unhappiness at Ineos fracking.
Some one in the chat comments:
You Tube BREXIT IS RACIST
…. clearly an intellectually challenged commentator
Another racist Remainer?
BREXIT Delayed … Let The CHAOS Commence!
Previous Bloke In A Field:
Human Dumb-Phookery