Bloke In A Field
…. Dead Duck May and Corbyn lost his bottle. Lib-Dems & Greens given false sense of victory. Ian predicts Brexit Party will clean up at €U elections 23 May.
Spoilt papers: Brexit Means Brexit
Anthropogenic climate change is a political construct… a new enemy to unite?
Corporate Climate?!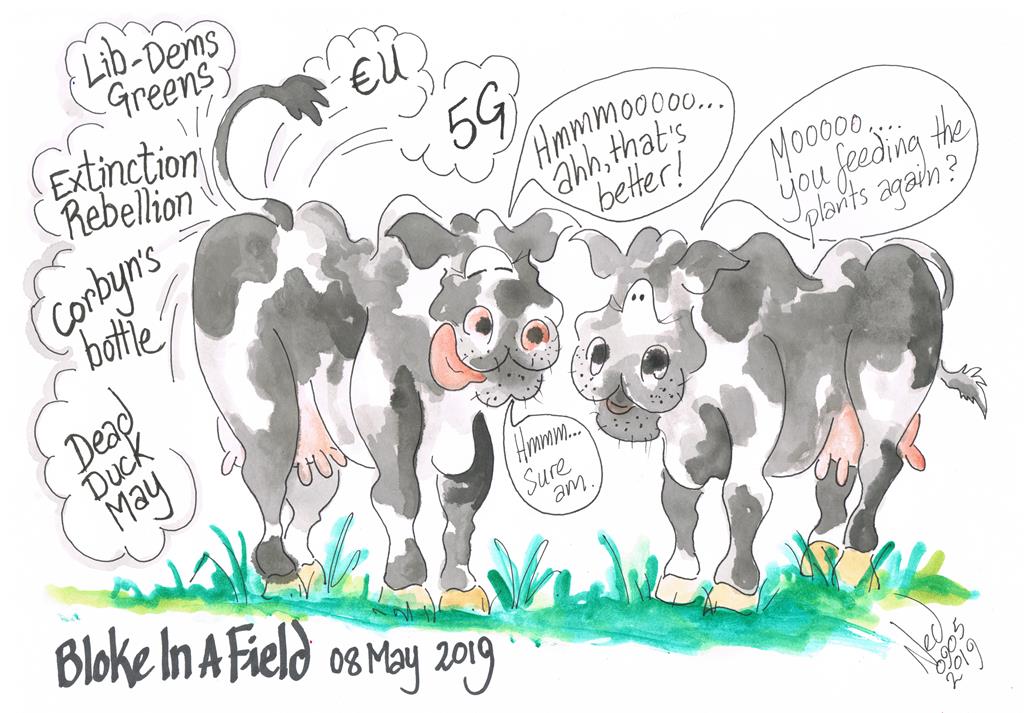 CHAOS … & The LAW of UNINTENDED CONSEQUENCES …
Previous Bloke In A Field:
5G Security Risk? 5G Health Risk!