More BBC Climate Comedy
I turned this off about 10 mins in because I've heard it all before from the cultural Marxist BBC and here they are, at it yet again…
Just as Ryan Dawson of http://www.ancreport.com/ likes to say 'John McCain is dead', this is another excuse for me to type Monbiottom.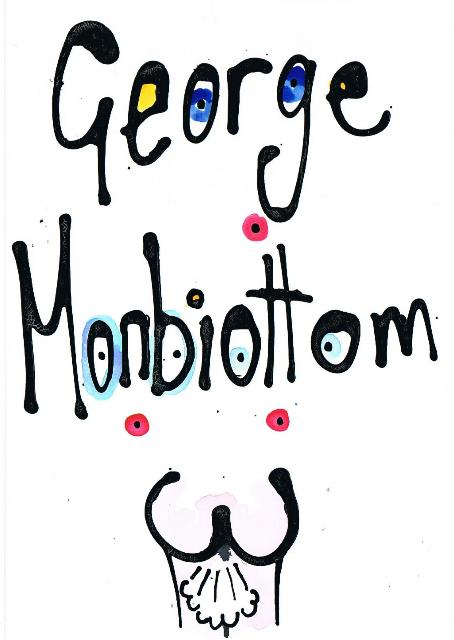 Man Made climate change is a UN scam to promote the idea of the human being as a disease upon the earth to be controlled. It's bollocks. Fracking, 5G and the cutting down of trees are concerns to be addressed. Donald Trump may be surrounded by blasted neo-con Zionists, and we must challenge them, but he was absolutely correct to withdraw from the evil IPCC climate change crap accord. If Corbyn loving 'lefties' question my hard line, ask Jeremy Corbyn's brother Piers:
http://www.weatheraction.com/
On BBC R4 AQ George Monbiottom once called Piers a 'bad weather forecaster'. Do Piers' clients pay him for his bad forecasts then George?
This is the ridiculous BBC programme of propaganda…
https://www.bbc.co.uk/programmes/m0000nhn
Twelve years to save the world. While we're squabbling about Brexit, climate scientists are reminding us that the existential threat of our day is global warming. This week's report from the Intergovernmental Panel on Climate Change (IPCC) issues the most extensive warning yet on the risks of rising temperatures. According to its authors, keeping to the preferred target of 1.5C above pre-industrial levels will mean cutting carbon emissions by 45% by the year 2030. That will involve, they say, "rapid, far-reaching and unprecedented changes in all aspects of society". Decades of increasing prosperity, freedom and choice in the West have come at a cost. The rest of the world wants rapid growth too, but should they be allowed to have it? In a society that badly needs to learn the meaning of 'delayed gratification', how should we, as individuals, change our behaviour? When the priority is putting food on the table, many choose economic expedience over sustainability – it can be expensive to go green. Would it be right for the government to make us all greener by taxing or even banning log-burning stoves, gas-guzzling cars and cheap air travel? Many make the moral case for saving the planet on behalf of our grandchildren. But what of our moral obligation to those who don't yet even exist? Is it morally dubious to put the theoretical interests of posterity before the real and immediate needs of poor people today? If climate change is the organising call of our age, how should we respond?
Combative, provocative and engaging debate chaired by Michael Buerk.
With Shiv Malik, Anne McElvoy, Tim Stanley and Giles Fraser.
Witnesses: Leo Barasi, Author of "The Climate Majority: Apathy and Action in an Age of Nationalism"; Ross Clark, Journalist, author and political commentator; Charlotte Du Cann, Core member of the Dark Mountain project; and George Monbiot, Journalist, columnist and campaigner.