Bloke In A Field
…. offers better current affairs insight than the £3.74 billion BBC.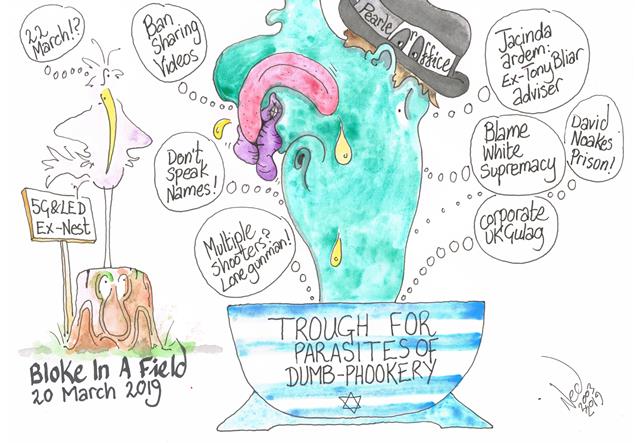 Jacinda Kate Laurell Ardern, New Zealand's 40th and current Prime Minister since 26 October 2017, is following the script: the name that shall not be spoken! No energy or attention there then!
Man made earthquake?
22 March 2019. Stay vigilant.
49 Dead In New Zealand Mosque Shootings; One Man Charged; Gunman Livestreamed Attack
https://www.zerohedge.com/news/2019-03-14/there-were-bodies-all-over-me-least-30-dead-or-wounded-after-gunman-opens-fire-new
After Blocking Zero Hedge And Others, NZ Telcos Demand Big-Tech Censorship Surge To "Protect Consumers"
https://www.zerohedge.com/news/2019-03-19/after-blocking-zerohedge-and-others-nz-telcos-demand-big-tech-censorship-surge
MP launches bill to stop fracking earthquakes: link:
MP launches bill to stop fracking earthquakes
The World Is Nothing More Than An Experiment In Dumb-F*ckery
Previous Bloke In A Field:
Brexit Isn't Going Away